Exhibit Insights
The weight of God's Word
Back To The Bible
The exhibit is open for walk through both before and after the short lecture. You can stay for the lecture or just walk through the exhibit and ask questions.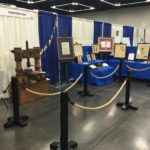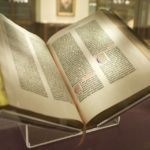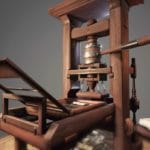 Previous
Next
A Reformation Now
2019
Revival or else
The Reformation placed God as the center of the universe. As the absolute Lord of His creation.
The Renaissance

2019
The Battle Continues
Places man at the center of the history and makes him the hero of the world. Today it has evolved  into a secular humanism. Kenneth Clark would say, "Man the measure of all things."
Credit: Paul R. Diensthey
Washington to Arizona
This year we are serving the west coast. If your Church, Sunday School or Organization would like to host this Bible history exhibit, please contact us.