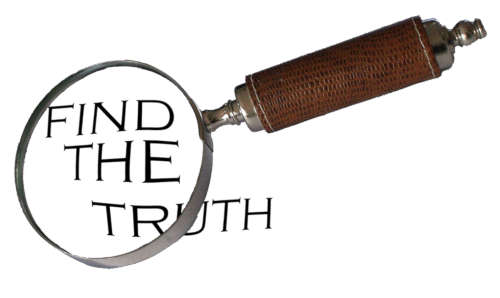 There is no Scriptural support for denominations, only Sects, such as Pharisees, Sadducees, Nazarene, Christian etc.
And when he had found him, he brought him unto Antioch, And it came to pass, that a whole year they assembled themselves with the church, and taught much people. And the disciples were called Christians first in Antioch. The Acts, Chapter 11 Verse 26 – AV
Denominations were born out of Divisions
The word "Denomination" is not found in the Scriptures.
The major argument supporting denominations is; others will know what our "church" believes. This argument is built on sand. You will find within every denomination there are multiple "denominations".
Denominational Flaws
You cannot know all a church believes or teaches by what denomination it belongs to.
It tends to Pride because the members exalt their denominational beliefs above others regardless of how minor those differences are.
It tends to exalt the denominational teachings above the Scriptures.
It causes church splits, divisions, despair, and confusion among the brethren.
It is a subtle attack upon the supremacy of the Scriptures.
If there be therefore any consolation in Christ, if any comfort of love, if any fellowship of the Spirit, if any bowels and mercies, Fulfil ye my joy, that ye be likeminded, having the same love, being of one accord, of one mind. The Epistle of Paul apostle to the Philippians; chapter 2, verses 1 and 2 AV
What if your denominational leader should demand tithe, believe in "closed" communion, washing of feet, etc. What if they adopt some bylaws or other conditions you must adhere to in order to be a member? Most churches have these "conditions" called bylaws, have you read yours?
Conclusion:
The truth is there is only one Bible, One Gospel, One Faith, One God, One Savior. You are either a Christian or you are not a Christian, you are either born again, or you are not born again. It is your responsibility to grow in Christ. You are to live by every Word that proceeded out of the mouth of God!
The Christian local church is a body of called out believers. Our authority is the Scriptures. If you are a Christian, and have received Jesus Christ as your savior you are Christian and have the same Holy Spirit all Christians have. You and I are responsible to live by every Word of God.
"There is no doctrine of the Bible, which can be safely, thoroughly, or truly learned without the authoritative Teacher. Tell me not of systems of divinity, of schemes of theology, of infallible commentators, of the most learned people, of the most arrogant doctors, but tell me of the great Teacher who will instruct the sons of God and make us wise to understand all things. The Holy Ghost is the Teacher. It matters not what this or that man says. I rest on no man's boasting authority, nor should you. You are not to be carried away by the craftiness of men or a sleight of words. The Holy Ghost is resting in the hearts of His children." Charles Spurgeon
I desire to follow in all those things in which they follow Christ.
I would not by joining one party, cut myself off from others.
Source: Bellett
Try and impress upon every member of Christ's body that he has some ministry given him for the body's edification, and instead of depressing, encouraging each one to come forward and serve the Lord. . Groves
Search the Scriptures; for in them ye think you have eternal life: and they are they which testify of me. John 5:39